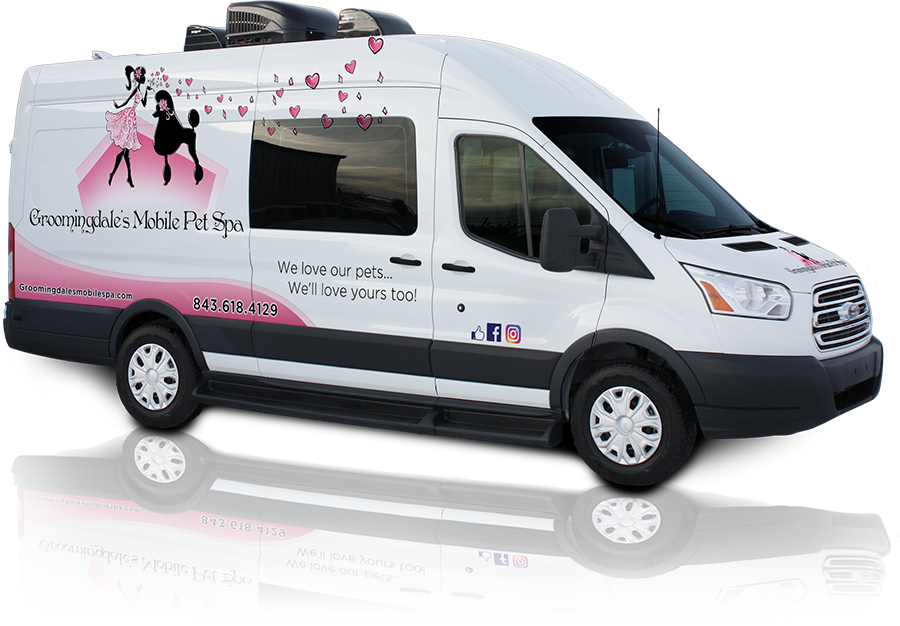 About Us
Groomingdale's Mobile Pet Spa is a luxury pet grooming spa conveniently brought right to your front door or office!  When you make an appointment with us, your fur baby never leaves the view of your home.   Our state of the art, climate controlled mobile spa is a fully self contained grooming van. Your fur baby doesn't have to spend hours in a cage waiting for their grooming session like at a traditional groomer,  they get our undivided, one on one attention from the time they enter our pet spa until they are safely returned to the comfort of their home!  Your pet will be pampered in a quiet, stress free environment with lots of love!  We know your pets are worth it and deserve the best care!
About the Owner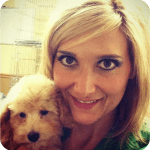 Aimee Devers has over 20 years in the pet grooming industry getting her start in 1997 with her first grooming job at The Pet Center of Florence.  In 1998, with the closure of the Pet Center of Florence, Aimee went on to open her first grooming shop, Groomingdale's Pet Salon.  Groomingdale's Pet Salon quickly grew to be an award winning grooming shop, picking up the Best of the Pee Dee Award in 2008, 2009, 2012, 2014 and placing in the top 5 all other years!  In 2014, Aimee moved to Horry County and spent a year commuting back to Florence to groom her beloved clients until she sold Groomingdale's Pet Salon to her protégé,  Kristin White.  During Aimee's time in Florence,  she personally trained 6 different stylists, several of which have gone on to open their own successful salons!
Aimee attributes her success as well as her work ethic to her grandparents,  Bill & Sybil Hinds, the former owners of The Pet Center of Florence.  Aimee's passion and love for animals was a trait passed to her from Sybil Hinds, an avid animal advocate that would go above and beyond to help any animal that crossed her path.  Growing up and watching her grandparents love & devotion to their pet store and the countless hours they put into their business to make it a success is part of what made Groomingdale's so successful.  Aimee also attributes her success over the years to her parents,  Richard & Shirleen Curchoe, who helped get her started when opening her own business in 1998.  Over the years, her parents have helped in countless ways, by painting, moving, even bathing dogs during busy times for her!  Aimee is so thankful for her supportive family, including her two children, Hannah Grace and Ethan!
Aimee continues to stay current on the latest grooming techniques and trends by attending industry classes and seminars and expanding her knowledge to bring her clients the best possible service!